Park View Sr High School, South Hill, VA


CLASS OF 1970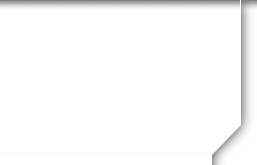 COMING EVENTS/NEWS
Check presentation at the reunion banquet
Great news from The CMH Foundation and Faye Matthews!
"I wanted to give you an update on some of the projects planned utilizing the funds that you all so generously provided to CMH for educational programs. The Foundation created a funding request form where departments/programs can apply for funds to support their educational programs. It asks the requestor to explain how the requested funding will help to educate and improve the health status of folks in the community. Here is what is planned so far:
· The Health & Wellness Department has requested funding to purchase supplies and materials to offer HeartSaver CPR for Adult/child/Infants at no charge to community people. They are in the process of scheduling this for early spring. They want to focus on high school students and churches who are not likely to have a medical person on hand at gatherings. They are putting flyers in Park View and area churches. I think this is an excellent idea and good use of the funds.
· Our Educational Department that teaches Diabetes Classes and conducts support groups for diabetes, Congestive health Failure and other groups has requested funding to purchase a laptop and projector for their classes and programs. They often take these classes out into the community and need this equipment for their programs.
· Health & Wellness is also considering some type health fair that will be offered free to the community.
I hope you agree that these requests are what you envisioned when you dedicated the funds. We carefully screen the requests to assure that it is related to community education.
We are so very grateful for your support of CMH and for this funding. I will continue to update you on projects."
Faye Matthews (March 2011)